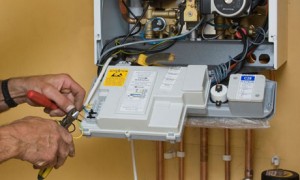 Whether it's a boiler leak repair, faulty equipment, or a boiler that refuses to heat, Intermountain Boiler can provide the boiler repair services you need.
Intermountain Boiler maintenance and repair
Intermountain Boiler is a leading provider of boiler maintenance and repair services for businesses across the country. We provide the experience and expertise to make sure your boiler is functioning and up to standard.
Boiler Maintenance
General and preventative boiler maintenance is the best way to avoid costly outages and expensive equipment repairs. At Intermountain Boiler, our maintenance services cover everything from cleaning to scheduled repairs. Our service contracts are designed to cover all the preventative maintenance to help avoid those costly repairs, while also offering discounted rates on parts and services. Contact us today to see how we can save you money.
Emergency Services
Intermountain Boiler Company offers 24 hour emergency service! We are committed to reducing costs and safety incidents associated with sudden outages, and are able to deploy emergency response trailers within hours of your call.
Contact us or call
800-377-2010

for more information on our repair and maintenance services.